Would we suggest this park?
Absolutely! This park was fantastic and the price was decent too.
Location to Mesa Verde
The Park is literally across the highway from the Mesa Verde Visitors Center and park entrance. The image above is of the boys on the playground and you can see the mesa in the background. The only way we could have been closer is if we stayed on the highway. The highway is a bit of a con as you can hear road noise, however, we were in the second row of sites. We were in the cheap sites 😉 We took the dogs on multiple walks and wandered through the whole park. Had we camped in the back, we wouldn't have heard anything at all from the road.
Price
We paid $34 a night for a water and electric site. They have a sewer dump on site so it was worth it for us to save the extra $20 and dump when we left since we only stayed for 3 nights. Remember, budget traveler here, and that money adds up over time! Everything was included in the price except for mini golf. That was $3 per person and we didn't play. With all the other amenities we had no reason to! Our site was at the front, and as I shared above, we could hear the road noise, but we could also see the playground and the boys loved that because they got to play with the kids even if mom and dad were working at the camper and not sitting at the park with them.
They do have a kid tax of $3.50 per night for children over 6. Luckily we squeak under that with all three boys currently, but be aware if you don't!
Amenities
Playground

Pretty decent playground. There was a good group of 8-10 kids the whole time we were there and they all loved the playground. There were two jungle gyms, a bevy of swings, a couple slides, teeter-totters and climbing dome and dirt. The kids were in Heaven! Plus it was right out our front door so our boys almost lever left it.
Pool & Hot Tub

The pool was freezing. Jordan used it to help "ice" his back. HAHA. Yes, I'm being serious. Jordan swam for quite a while, the big boys swam for a few minutes and Graham cried when we tried to swim with him. They did have a collection of noodles available and a cute little "deck" area to lounge. The spa was getting a new deck so it was closed, but it's adults only so we wouldn't have used it anyway. The baby and i sat on the side on our Turkish towels. Oh how I love our towels. These Turkish Towels are really similar to the colorful ones that the boys have. I HIGHLY suggest them. They travel great and dry quick and take up almost no space!

½ Acre Dog Park

This was fantastic. It's completely fenced and there were agility features that our girls really enjoyed. They ran and had a great time burning off energy. There was one little tiff while we were there between a couple dogs and a couple owners. We just used the park when no one was in it and didn't have any issues. They keep a water bowl by the gate and there is also a ditch. Bring a tennis ball if your pups like them. I wish we had brought one for our girls! We love the dog ball launchers and I will be adding one of these to the rig so we aren't without again.
FAST Wifi

Jordan and I both worked for a few hours while we were there. We had no issues jumping on and getting things done. We were close to the front hotspot, and they have 3 spread across the park.

BBQ Grill for use

We didn't use it, but it's right near the front office and was in good shape. It was also on a covered porch which could be really handy if the weather doesn't cooperate.

Laundry

We didn't do any laundry so I can't give you a personal review. What I can tell you is that this place was the place to be. It was constantly running and it's right near the playground and game room so getting your laundry done and the kids being able to play would be incredibly handy.

Propane Services

They have on site fill if necessary.

Firewood
Game room with tv and dvd player

The game room had coin operated pool and foosball and another video game. There were large tables and a short desk area and it also had a microwave. There were a few games and a sign that said the office had more games for checkout. There was a large TV with local channels and a collection of DVD's. I'm guessing that you probably aren't looking to park your kids in front of a TV, but in case you are the park has NO kids DVD's Everything I found was very much adult oriented.
Military
Good Sam
AAA
AARP
Weekly and monthly rates
Our Suggested Gear for this trip…
We really didn't need anything because this park had it all. We have a couple summer toys that are great for outdoor play so I'll link those to give you ideas.
Cheap water guns They are CHEAP, but they provide hours of entertainment. These aren't the exact ones that they boys had, but very similar. I bought the boys at the dollar store before we left. They are cheap so you can't be super rough with them, but they held up well as long as they didn't try to fill them with dirt or leaves.
Bubbles The wand attached to the cap is nice to avoid sticky hands and the tube being slim is great for little hands.
Bubble Refill Our boys will play with bubbles for half a day or more. We keep extras on hand because they are cheap and they occasionally get spilled. As a travel tip, screw a plastic bag or leftover plastic wrapping between the lid and container to keep them from leaking while traveling.
Turkish Towels have I told you how much I love these?
Sidewalk Chalk This part was all gravel so they didn't use them. My mom bought these holders as a party gift for one of the boys birthday favors. They are handy to keep the chalk off their hands (and thus out of their mouths) and you can refill them with any standard, round sidewalk chalk.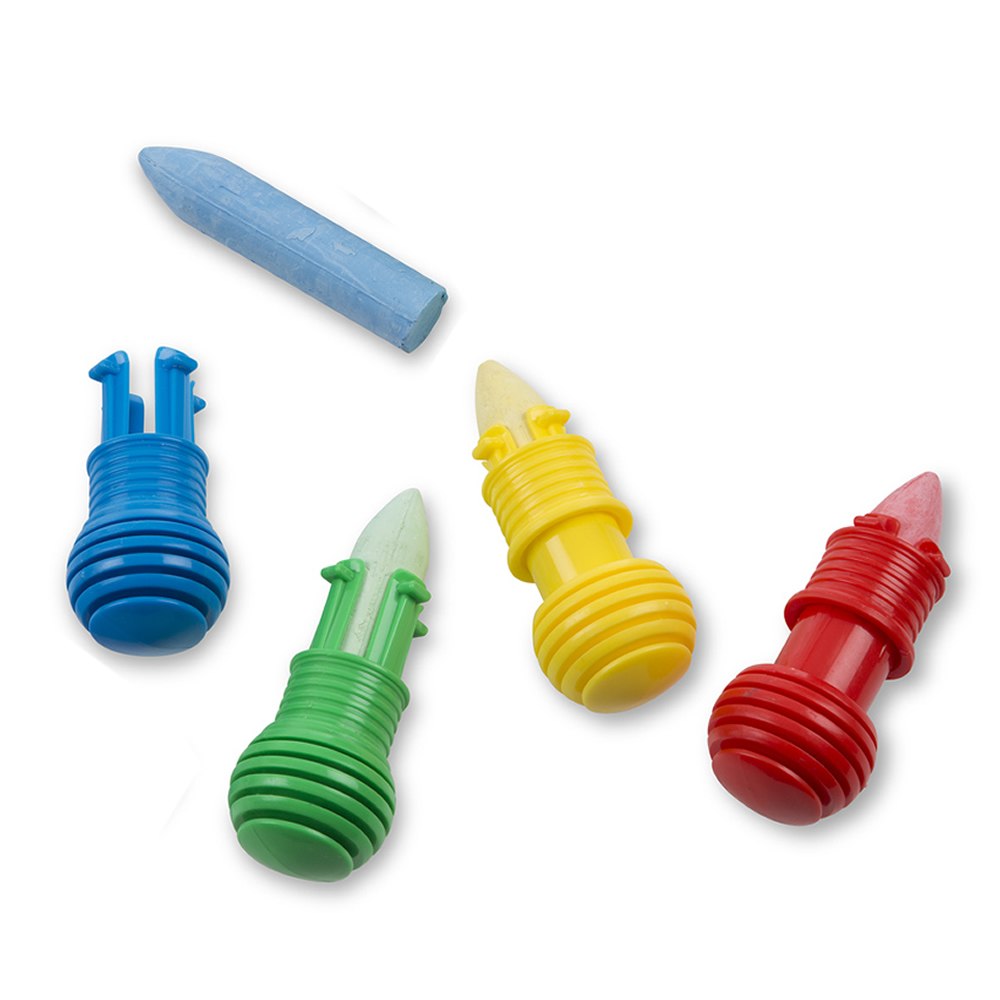 Do you have any campground favorites for your kids? We'd love to try them out or add them to the list for others too.