The beauty of travel is exploring wherever you'd like. The best part of it being unplanned and unscheduled is that even if you have a rough idea you can change your mind at any time. That's what we did. We planned to spend a day (or part of it) at Arches and at Canyonlands, but after hearing from at least a dozen friends that we needed to visit Dead Horse Point State Park… we changed our minds and went for it. And boy, are we glad we did.
The beauty of the area starts well before you enter the park. The rocks almost instantly jet up around you as you turn down the road. The twisting and turning through the rocks is so incredibly neat.
The park is a state park and it was $20 for a day pass. We could have skipped it and saved the money, but knowing what we do, we would do it again. Make room in your budget for this splurge.
Jordan has a new goal. He's ready to take a week or more float trip and fish the bottom of the canyon. We need a few years so that all the boys can go, but what a fun trip idea and how incredible that the dream to do that would have started at the top of the canyon. Literally!
We work to explore areas that have junior ranger programs for the boys. We're a home school family and a travel family, so we don't have the time to reinvent the wheel with curriculum for every place we visit. We try to take advantage of whats available. The boys love that they get a badge or patch when completing the program. It's surprising how many state parks across the US have programs and all the national parks, monuments, and rec areas that we've explored have had them too. It's not a deal breaker if a place doesn't it, but Dead Horse Point did so it was a perfect match.
We started at the visitors center. We begin most of our expeditions to parks here. Rangers have great tips on what may or may not be a fit for you, but they also have great incite as to what will be busy and when. We love these tips! We also pick up junior ranger books and see what programs or lectures they may offer and what time. The visitors center left a lot to be desired at this park. I'm not sure if it's lack of funding or just doesn't get used much, but it's definitely one of the least impressive we've been to. There is an observation type deck on the upper story and looking out the window is by far the neatest part. The displays are severely sun-faded, and the interactive displays are extremely dated and most are broken. The gift shop area had a decent selection of merchandise. And there was a single door cooler and a water fountain where you could easily fill water bottles.
Outside there was a cute little coffee trailer that had drinks and a decent food selection. I believe it opened at 10, but it said it was closed for an hour in the afternoon and closed around dinner time. I wouldn't plan on a meal unless you hit the timing just right.
We hiked to the Colorado River Overlook that was located just outside the visitors center and it was a great little hike. We took the dogs. It was kid/toddler friendly, and easy to wear the baby. It's relatively close to the rim, but not right on the edge. We've done a little rim/gorge hiking and the kids know to stay back, but most areas here aren't an instant cliff, but rather a ledge a little lower so we weren't too worried in most places.
You even get to hike along an area that's all rock and houses ephemeral pools. It was neat to see something so vital to the wildlife. We thought weather was going to roll in and we'd get to see them filled, but we only got a few sprinkles. Bummer.
We also learned about biological soil crust and how vital it is to the desert. Jordan is a pro spotter of the huge mounds, I was great a finding tiny areas. We learned the soil is alive! It's comprised of bacteria, algae, mosses and fungus. It holds water like a sponge and helps to put nutrients into the soil. It's black and looks sponge like.
*All the parks in the area stress the importance of not disturbing the soil crust. It truly is a vital part of the local ecosystem. E got good at spotting it as well. Remember that if you are in a desert area NOT to step on these guys. They are the deserts friend!
The short hike around the visitors center area was enough to complete the Junior Ranger books and we turned it back in before moving on the the point and having lunch. These books were great for my boys ages, but I think much more than 8-10 and they probably wouldn't be enough.
We drove up the Dead Horse Point and we weren't disappointed! There are a bevy of viewing areas and places for the kids and dogs to explore.
It reminds me (Brooke) of Horse Shoe Bend at the Grand Canyon. That's on my bucket list, but this was definitely amazing and will help hold me over until we get to the other. There are a bevy of viewing areas and many covered picnic tables. We took a snack tray with meats, cheeses, fruits, and nuts and had a simple and fun meal. It gave us a chance to relax and just enjoy the park and also helped keep our venture cost effective.
There are no words that do this view justice so we'll just share pictures instead!
Remember
Take your camera
Go in the morning! You are in the middle of the dessert and there is NO cover while you're hiking.
Bring water!
Bonus Tip:
If you are looking to study an area and they don't have a program see if the local area has patches at travel centers or even grocery stores. While we were in town in Moab we came across them and it would be easy to find online printables for the area and have the kids earn them. They are also just a few bucks, so you can keep it budget friendly!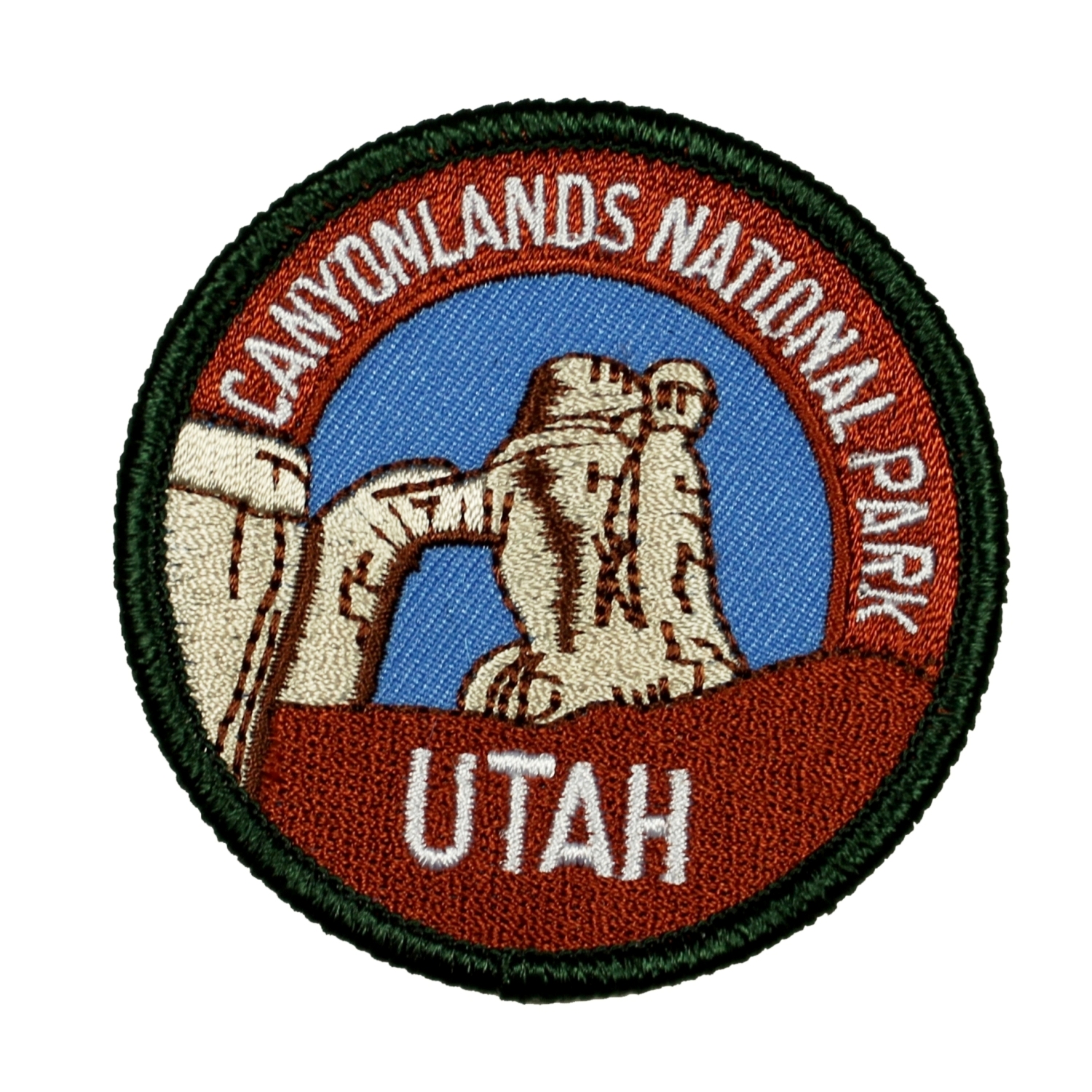 Dogs are welcome on all the trails in the park EXCLUDING the bike trails. Only service animals are allowed in the visitors enter so plan accordingly if you will be traveling with pets.
Our Suggested Gear for this trip…
We have this great little tent. Everywhere we went this week had covered areas available, but we toted this around just in case. The heat is serious in Moab and having shade is incredibly important whenever you explore!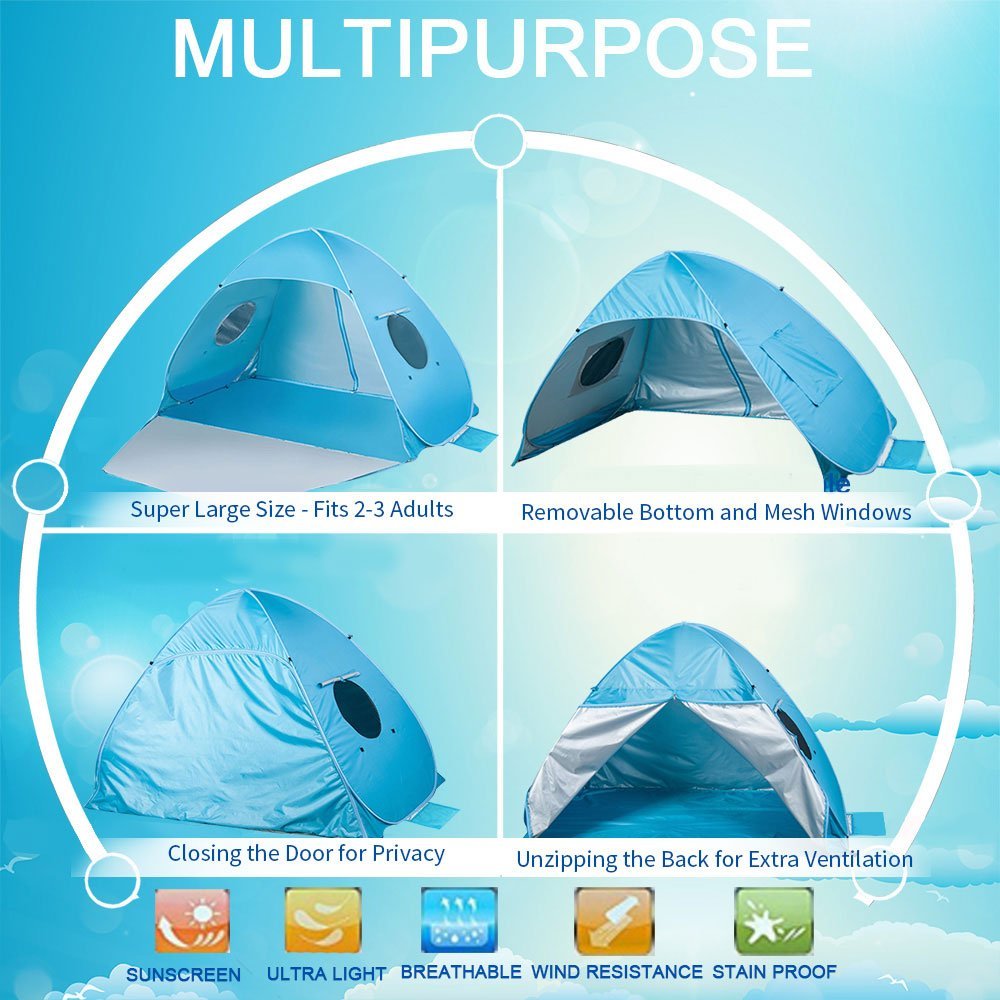 If you take your dogs make sure that you have a water dish for them. We love this silicone dish. It's collapsible and weighs almost nothing. It has a clip and will go right on the leash or backpack for easy access. We loved taking the dogs, but they need extra water in the heat!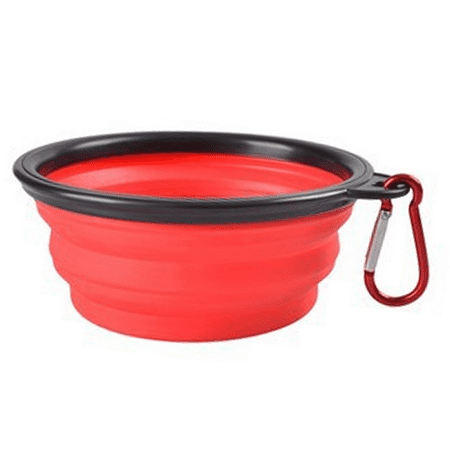 WE HIGHLY suggest a Berkey if you are going to explore this area! The area is know for containing a large amount of uranium (thanks for the gorgeous red rocks everywhere!) and drinking it is not on our list of "to-do's" for anytime soon. The Berkey Black Filters removes at least 97% of the uranium for the water. The Berkey Sport is a great fit for hiking and travel and let you have clean water ANYWHERE! They can filter 25-100 gallons depending upon if it's considered potable or from a questionable source.
Do you have favorite gear for Moab? We'd love to hear your must haves