Currently one of the most appealing places to travel in the continental USA. Just reference "The Silos" or "Magnolia" and people instantly know what you are talking about. They picture themselves in front of the two giant silos, playing games on the lawn and sipping sweet tea wandering through the garden. It makes them feel connected to something BIG. Something sweeping the nation. Hope. The hope that all their hard work can turn into something magnificent. Something like Magnolia Market.
The shopping experience was fun. You wander around and just pull things out of displays and off beautifully decorated shelves. Which is similar to many home decor stores except that staff comes along behind you and "reorders" merchandise on iPads to fill the holes. The vignettes are every bit as beautiful in person as they are in photos. They are somewhat divided into areas, however there is a little bit of overlap. After you check out the main building you also need to wander of the the Magnolia Seed & Supply. It's tucked in the back corner behind the garden and it's adorable. The shop is a quaint little building that looks like a massive potting shed. Some of the items are available in the main shop, but not all so make sure you don't miss it! There's also an adorable greenhouse in the corner that you want to see.
When to Visit
We spent two mornings here and they couldn't have been more different experiences!
Monday Morning
We stopped in mid-morning between 10:30 and 11 and it was already a zoo. I told Jordan we were in a classy version of Ikea. The amount of people in and out was overwhelming. You were bumping into people left and right as we shuffled through. The only thing enjoyable about the shopping experience was the excitement of the bustling store. There's something magical about shopping in a busy market place. However, I'd take wandering through an empty one any day over the chaos. Our kids were having a bit of a rough day, but even on a good day it wasn't a place that I'd have them wander with all the people. Jordan took the boys outside and I wandered by myself. It took me a good forty-five minutes to explore. Partially because of the amount of people and partially because of the sheer size of the market. I had a gift card from Jordan's parents that I was determined to spend and I needed items that would fit well with our camper that we are presently searching for.
Tuesday Morning
We were there before the shop doors opened at 9 and it was
almost empty. It was how we imagined it. Easy going and quiet with a giant
green lawn for the kids to play on. We ate cupcakes for second breakfast and
enjoyed the morning. It was empty enough that the boys played by themselves on
the lawn and Jordan and I wandered and took pictures for another project we're
working on. We pulled up a couple bean bag chairs and the boys played with the
yard toys and we sat for hours. I took a few moments and wandered the market
and the shopping experience was nothing like the day before. I had made my
purchases previously, but wandering was well worth the second trip in. I receive
the Magnolia Journal and see the beautiful displays in print, and they are just
as great in person. Especially when they aren't bombarded with people!
We're glad that we stopped back by the second day because we were genuinely disappointed with our first visit on Monday. We didn't connect to the place at all initially, but Tuesday left us with a much more fulfilling experience.
The Lawn
The outdoor space was by far our favorite. They boys gathered blocks or found a ball and ran around and played. This cute little sign is above the toy cabinets against the main market building right off the lawn.
Food Trucks
Cheddar Box
Food trucks line one and a half sides of the fenced area. We can tell you first hand that Cheddar Box, the grilled cheese and mac and cheese truck, is delicious! We had The Boss, an Old School and a couple Mac Daddy. Everything was very good. The mac and cheese is a little different and our boys didn't eat it great, but Jordan and I thought it was good. It's not creamy like we make ours, but it was very bold and flavorful.
Silos Baking Airstream
We had cupcakes from the Airstream because the Silo's Baking Co. gets insane! The first day we spent at The Silos was packed and so was the bakery. The line extends and wraps back and forth like an amusement park ride. I was not standing in line for an hour for cupcakes. We didn't initially plan to go back and cupcakes were the one thing I was really set on. The Airstream was a great way to get to skip the line and still have the cupcakes. They offer a limited number of flavors, but the line moves quick and you get the same great cupcakes that are offered across the grounds. They also offer a few cookies, but for the full menu selection you have to visit the bakery. If you are in a pinch for time or have no desire to stand in line, but still want the cupcakes pop on over to the Airstream!
Alabama Sweet Tea
Jordan loved the Alabama Sweet Tea truck. You purchase the glass tumbler, it's a custom Mason jar with a lid and straw, for $8 and then refills are $2. It's easy to keep your glass full because there's a truck at the market and also at the shop on Bosque Blvd. Jordan had the sweet tea and he and the boys were sold. The boys even told me they'd like me to make sweet tea from now on. They were a little disappointed when I told them fat chance.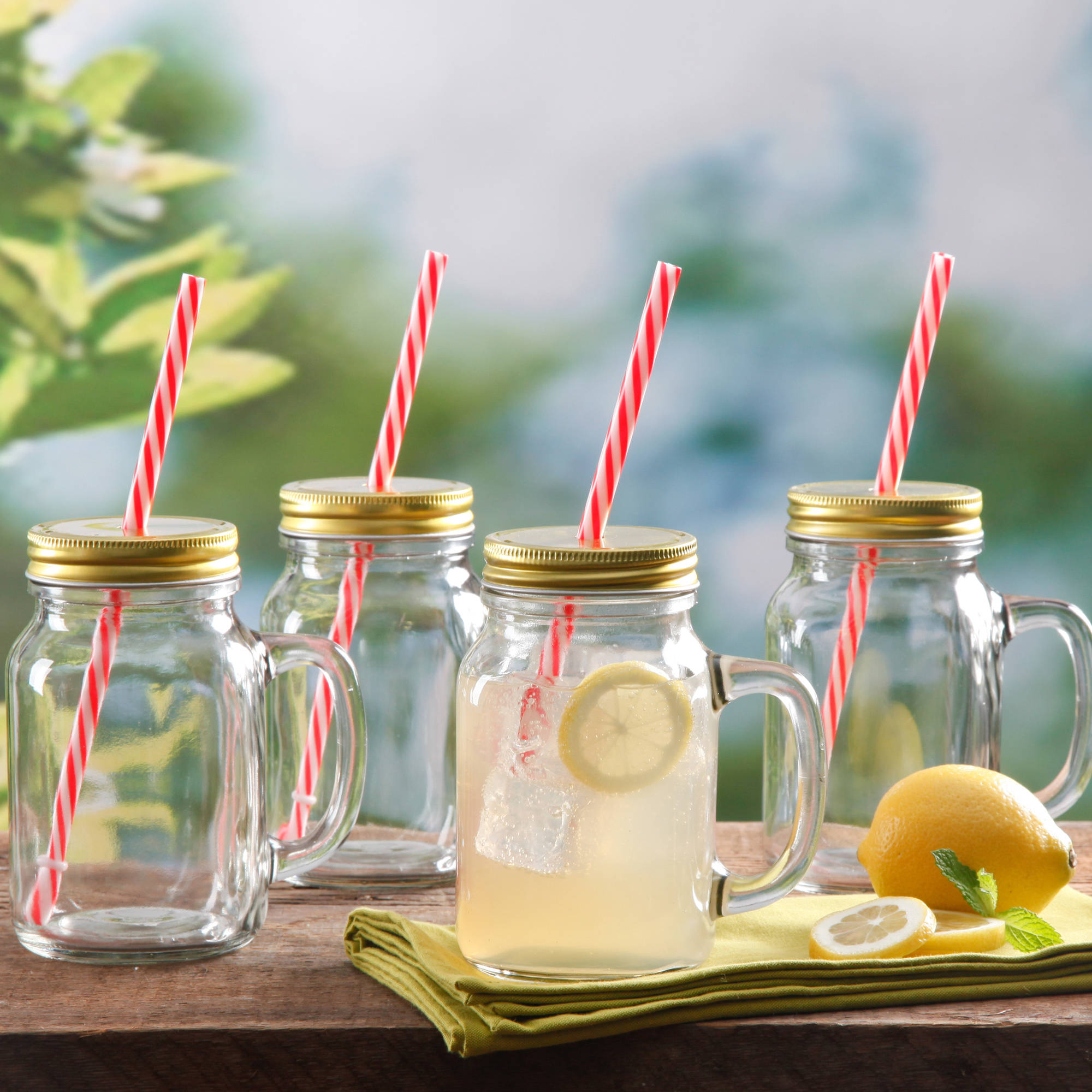 Silos Baking Company
We visited the bakery on Tuesday morning. When we went in, around 10, we walked right in and ordered with a very minimal wait. We didn't wait outside at all and there were only a couple other families in front of us inside. Although the market wasn't near as busy as it was on Monday, a line was starting to form at the bakery as we were headed back to the lawn. When I asked the staff inside about how many cupcakes they sell they said between 4 and 7 THOUSAND!!! On an average weekday. Holy smokes!
We did contribute to that number on both days. We tried…
The Chocolatier
Silobration
Nuts 7 Bolts
Lemon Lavender
Strawberries 'N Cream
They were all good and the experience was fun, but none of them were amazing. I will disclose that we don't eat a ton of sweets and prefer to stick to natural sugars, however that doesn't stop us from indulging occasionally. They weren't bad and we did try them two different days, but they weren't something we bought an extra box of to take home either. They do look absolutely lovely sitting in the bakery!
Recap & Pointers
Overall, our experience at Magnolia Market was good. We would suggest a visit, but only if you go on a Tuesday or Wednesday. If we only had to option to visit on a Saturday or Monday we would skip it and spend our time in other great places in Waco. Be prepared that it's not cheap! Cupcakes are $3.50 each and you can shop online to see the prices in the market. It's fun to pop in, but if you are on a budget trip bring a water bottle and only plan to splurge on a cupcake or cookie instead of a meal.
Get there early
The market is open 9-6 and the bakery is open 7:30-6. You can grab a spot on the lawn with beanbag chairs and get a set of blocks or a ball for the kids.
Visit on a Tuesday or Wednesday
They observe the Sabbath on Sunday, so Mondays are often crazy. Don't make the same mistake that we did!
Park for FREE
There is free parking in the lot behind the fenced area or on the side street. There is presently construction for the new coffee shop, but you can still park in the lot. If you can't find parking there or a side street you can pay to park in the local church lots. We suggest you park in the Magnolia lot and save your money for cupcakes. We drive a Ram 2500 and had no issues getting in or out so you should have no problems.
Bonus Notes
* Dogs are welcome to wander with you outside. They aren't allowed in the buildings or on the turf lawn, but there are plenty of other areas for them!
* Bring a water bottle. They do have multiple 5-gallon coolers with ice water around the grounds. They look like cute little tool sheds.
Spread your money around
We didn't visit Magnolia Table or stay at the bed and breakfast and the shopping we did at the market was minimal. We have a great reason for that. It's amazing what the Gaines family has set in motion for Waco, but they aren't the only businesses in town and if you truly want to support the economy you have spread your money within the community. It was the one place on our trip that we planned to eat out a little more as we explored. We weren't disappointed with what we found, Waco has much more to offer than just Magnolia Market. Check out our upcoming Waco post to see where to eat and stay and another great shopping place we found.